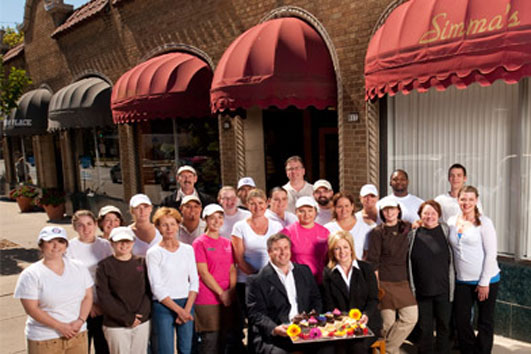 Simma's runs by its great people and their talents. Our biggest accomplishment is recognizing and using these talents in a position where employees can shine.
The qualities you must posses to work at Simma's are dependable and hard working with the ability to learn new techniques and methods in a fast paced environment. You must be organized and efficient and have the flexibility to work independently as well as on a team. Most of all, you must have a desire to succeed and take pride in your work.
Sorry, there are no open positions at this time.